Give
Your gift will bring the light of care and hope into the darkness of a terminal illness diagnosis.
Give Online:
Give by Check:
payable to Stage4 Ministries
Mail to: 10362 Cole Road
Whittier, CA 90603
1. Start-up costs to increase our reach and continue to encourage those who are in their stage4 of life.
2. Greater digital, video, social as well as traditional media to have a visible presence in the community.
3. Exciting future outreaches such as conferences and get-a-ways for stage4 patients and their caregivers.
4. Teaching ministry and support for cancer patient and Stage4 Ministries co-founder, Steve Marquez and family.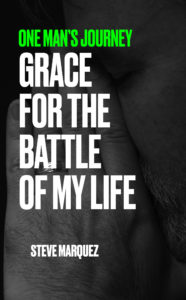 ONE MAN'S JOURNEY
GRACE FOR THE BATTLE OF MY LIFE
"Fantastic book. If you or a loved one has struggle with someone you love battling any life threatening illness I would like to recommend this book. If you are struggling with the "whys" and are tired of the cold, long-winded answers to suffering, sorrow and pain, then this book is for you!" -John Garcia-Nunez
Stage4 Ministries is registered as a 501(c)3 non-profit organization in the United States. Donations to Stage4 Ministries are tax-deductible as permitted by law and are used to further our mission. Stage4 Ministries tax-ID number is 87-1861988