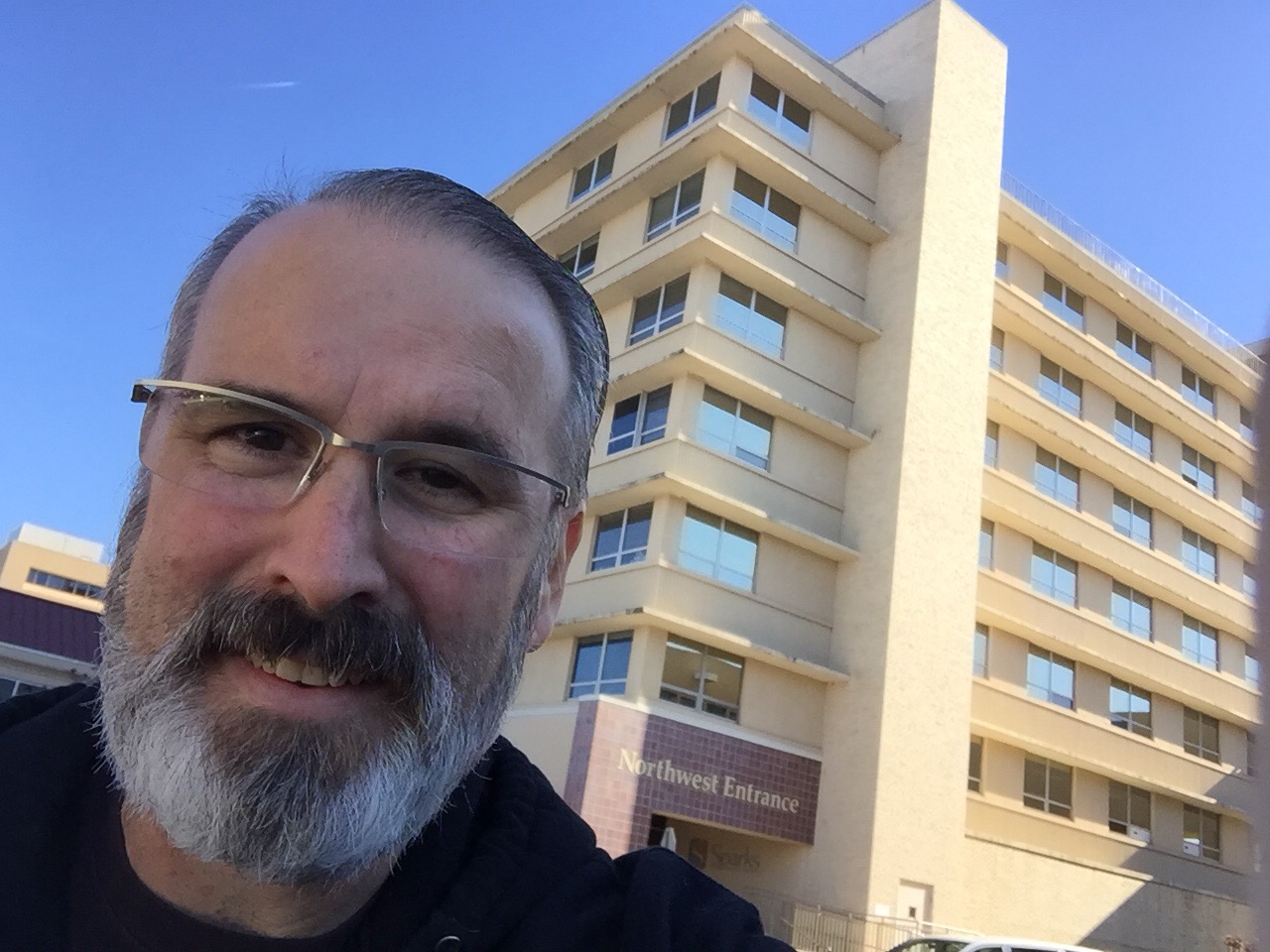 Good evening. Happy Thanksgiving. The Lord provided through another church and very special friend for me to attend a gathering of pastors next week in Alabama. Today, I saw my oncologist for my monthly check up. It was a great visit. Here are the highlights:
My boys, Jared and Andrew took me to my appointment and were in the room with me. My doc showed us the scans. There was slight growth in one of the tumors. However, the one next to it appeared to have what the doc described as cavitation in it—a hole—in the middle of the tumor! Doc said that it appeared to be starved for blood and was dying! Sometimes this can happen on its own, or because the chemo is killing the tumor. More on this in a minute.
Doc said that since my tumors were localized and had not spread anywhere else in my body in three years, I was a candidate for irradiation!!!! Normally they do not use radiation on Stage4 cancer patients, because tumors can and usually do spring up anywhere in the body. Therefore, to radiate one area doesn't really change anything. However, because the cancer is in one area, I am a candidate for the procedure!
I spoke with Dr. Shafizadeh this afternoon as well and he was very excited about the news. I told him that at this time of thankfulness, I was grateful for him and all that he has done for me. What a blessing to know such a great Neurosurgeon and humble man. He told me that he whole-heartedly agreed about the radiation and even said that if it worked, I could then manage the cancer like others manage diabetes. I told him about Stage4 ministries and he was excited about that.
I told my oncologist that I have been speaking at churches about my testimony. He told me that I need to make sure I tell people that my testimony is not "normal" for cancer patients. "There is a Higher Power at work," then he paused and looked at me and said, "I believe that." This was amazing to me. Of course God put these amazing men in my life. Of course He provides this medicine. But all praise must go to Him for what He did with them and with the meds in my body. The Higher Power is none other than Jesus. What a joy to know that He is still on the throne! Praise God.
Oncologist recommends that I stay on my chemo drug after radiation so that it will keep new tumors from growing. At this point, Lord willing, I would once again be at "No Visible Signs Of Cancer"!!! No cancer that can be seen in my body.
Please pray that my insurance change in California, so I can get an appointment at City of Hope and we can get all this going. Please pray that the Lord's will is done and that the extension of my life will be used for His glory alone, bringing many hope through faith in Christ!!
Love you. Thank you for reading. Thanks for your prayers and support. You are a great blessing to us. May the Lord Jesus richly bless you.
Pastor Steve Marquez
Stage4 Ministries
www.stage4ministries.com
(Still under construction, however, you can listen to a few of my messages and read my testimony.)